Metal Gear News
Metal Gear is Kojima's biggest failure according to Kojima
Posted on March 30, 2012 06:04 pm
---
That's right. Hideo Kojima said that the Metal Gear series is his biggest failure. What? "Failure!" Who does he think he is, Hideo Kojma?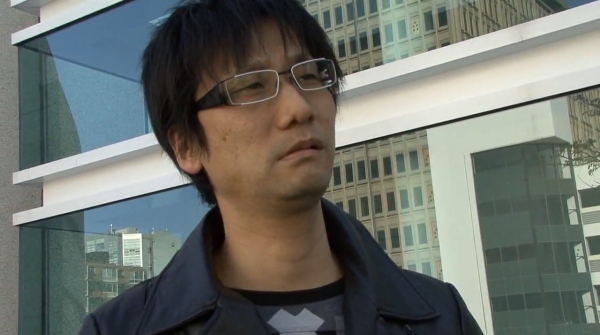 Maybe he's being a bit harsh on himself (and he later admits that its also his greatest success) but his reasons behind declaring it his biggest failure is something we here at The Snake Soup have been pointing out for years.

"I donít like necessarily that people think Metal Gear defines me. I love Metal Gear, donít get me wrong. But as a creator, I really want to work on other projects, including new games. We want to do new things, things that nobody else has done before, so even if I keep producing Metal Gear games, I want to have something else apart from Metal Gear that pushes the boundaries."

It's not failure, Mr. Kojima, as long as you do not give up. You can, and should, pursue other projects and leave Metal Gear behind. With that said, I think this is an appropriate time for me to announce my retirement from The Snake Soup. It's been a nice run, but I got better things to do like make coffee. This has always been a hobby of mine and it's stopped being fun. I'll still have a limited role here because, after all, I own this place!

SOURCE: PlayStation LifeStyle
---
---

The Snake Soup
Fortified with Metal Gear goodness since 2003!
This website believes in freedom of speech; protecting speech one might not particularly like. While the site's content and images are somewhat harmless, there is some language parents and others might not approve of. If that's so, please go to another site. Most of our allies don't use such language. Another thing; a vast majority of Metal Gear games are either unrated, or rated "M" by the ESRB, for mainly violence, blood, and mild language. The staff of The 'Soup, or any affiliated parties are not responsible for your viewing actions. If you can't stand such content, get out and go to another site. Thank you for respecting our rights and beliefs as much as we respect yours.

Content on forums, though regulated, may contain highly offensive material. The opinions of our forum members do not particularly represent the views of Ravi Singh, The Snake Soup, it's staff, or any affiliated parties in general. Please read our forum rules before reading or posting on our forums.

This site looks grand at a resolution of 1280 x 1024 pixels. It still looks pretty damn good in 1024 x 768. It has been designed for Firefox 3.5, Internet Explorer 8, and Opera 9.