Metal Gear News
SPECULATION on the NEXT MGS
Posted on February 22, 2012 06:00 pm
---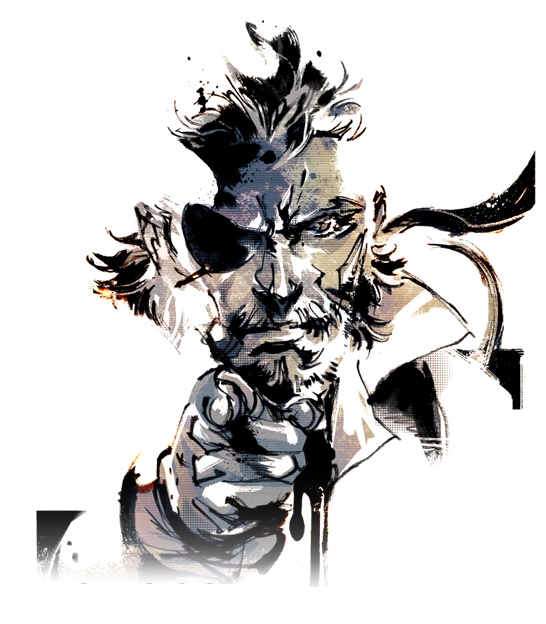 So Kojima Productions is hiring, I'm sure you heard. While they go scouting for new talent, they decided to let everyone know that they are hiring people to help out on creating a new Metal Gear Solid title for "high-end consoles" and PC. They even gave us some new Yoji Shinkawa artwork showcasing what seems to be Big Boss and a dog. These are the facts. Lets go over what they can mean.

1) The Next MGS stars Big Boss

We know MGS5 is going to happen. Yes, we laughed when everyone was hyped up about an interview with Hideo Kojima in the Official PlayStation magazine UK about MGS5 which amount to something along the lines of "I don't know what its going to be about." But it's going to happen and Hideo Kojima said as much as some fans criticized Metal Gear Rising: Revengeance for taking a complete 180 away from traditional stealth action.

"For those who are hoping for a stealth style MGS, this will definitely appear at some point, so please wait for a true sequel."

What we don't know are the details, but I mean, look at that picture. It's Big Boss. He looks a little different, sure, but we last saw him in 1974. This can be anywhere between then and 1995. Obviously it would be closer to 74 than 95 seeing as how he has full lush hair. In fact, I would be confident in saying that this is the 1980s because they tend to be doing the whole "missing link" shit in periods of around ten years.

2) The person in these FOX Engine screenshots is definitely Big Boss.

Once again, the artwork reveals more. Big Boss seems to be sporting hair that goes a lot longer than a mullet. Maybe a ponytail? He's also wearing a short sleeved outfit. Look familiar?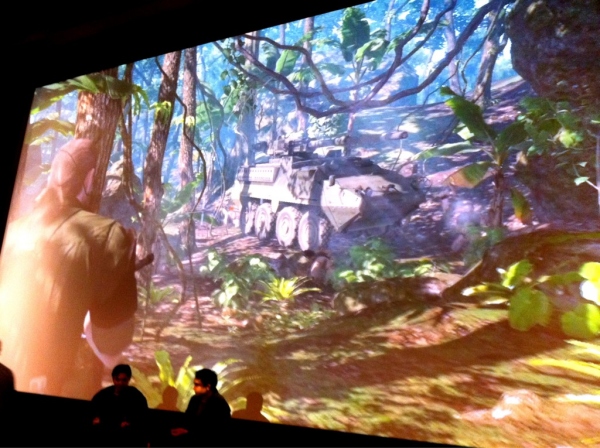 And again, another FOX Engine screenshot: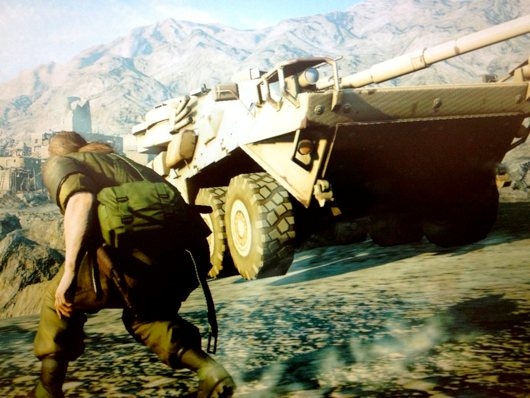 3) The game takes place in Africa





There's something on Big Boss' shoulder and it ain't MSF, Outer Heaven or FOXHOUND. It's... what is this? Diamond Dogs. No really, it is, thanks to packy17 for pointing us to Kojima's Tweet about this. Well, it's a David Bowie reference and besides the Venture Bros, Hideo Kojima is known for incorporating this sort of pop culture reference into his work.

Either way, it involves dogs. Look at the dog. Metal Gear Bob from our forums mentioned that it looks like a Rhodesian Ridgeback. Rhodesia, you say? Why, isn't that where Gray Fox murdered Naomi Hunter's parents, felt bad about it, and adopted her as his sister? Yeah, that's pretty much where it happened. He then managed to bring her to the United States in 1980... with the help from Big Boss.

4) A NEXT Metal Gear Online is...

Konami is shutting down the servers because "fuck you." However, as was the case when the original Metal Gear Online servers died, a new one is likely to come forth. No, not in Metal Gear Rising: Revengeance, but in this NEXT MGS. Why do I think this? Because as forum member TheParoxysm pointed out, Kojima Productions is hiring a Network Programmer:

Responsibilities: Developing core network gameplay functionality for online games (server-side and in-game)

5) Master Miller will return and both Big Boss and Miller will reenact the entire Dancing in the Street music video, with Big Boss as Jagger and Miller as Bowie.


http://www.youtube.com/v/9G4jnaznUoQ

I am basing this on fucking nothing, but think about it. We already have a Bowie reference, this is probably going to be the 1980s, Big Boss already ahs the hair down, and they actually made a pop song using Paz for Peace Walker, which I made relevant to the 1970s. For fuck's sake, the lyrics for Dancing in the Street almost works with the idea that Big Boss is everywhere... except killing people instead of fighting. Hm. In the likely chance that this never happens, I would love to commission cosplayers to do this instead.

SOURCE: Kojima Productions
---
---