Metal Gear News
GC11: MGS3 HD video footage reveals SUPER WIDESCREEN feature
Posted on August 19, 2011 09:01 pm
---

http://www.youtube.com/v/4ZJhCp1VwKk

Well based on the screenshots that were released by Konami for GamesCom, the HD re-releases of Metal Gear Solid 2: Sons of Liberty and Metal Gear Solid 3: Snake Eater in the upcoming Metal Gear Solid HD Collection are, for the most part, looking great! Hideo Kojima showed us some snapshots of it running on HDTVs and yeah, it looks great... for the most part. For GamesCom, Sean Eyestone narrates gameplay and cutscene footage from Snake Eater HD running on the PlayStation 3... which for a second tricked me out because I thought that was an Xbox 360 controller, but it's just a white PS3 controller.

Eyestone mostly talks about technical shit that can be summarized as "it looks fucking great in HD." He confirms that Snake Eater's gameplay and cutscenes will be in 60fps. Unfortunately, YouTube can only play 30fps videos so it's not noticeable in the cideo. What Eyestone did not mention but is very noticeable is that the mind numbing SURVIVAL MENU seems to load significantly faster than it did in the PlayStation 2 version. It's not as intuitive as the 3DS touch screen (then again, the regular controls in Snake Eater 3D was at times annoying when I played the demo at E3 due to a lack of a second analog stick) but it's a grand improvement. I hope this wasn't just video editing magic and that the menus are that much faster to navigate through. 5.1 surround sound is also confirmed by Eyestone. Well, that was that and... hold on, what was that he said?

"Not only [are the cutscenes] in high definition, but also you'll notice that we're using a new super widescreen format that lets you see more of the action than ever before."

Oh, he sure showed me. Wait, no he didn't. In fact, he unknowingly demonstrated one of the points I was making—that "more of the action" was not meant to be seen in the first place! Thanks to Twitter follower MilkyAlien for pointing this out to me: Watch the trailer from 3:59 to 4:01. Look particularly at Ocelot's to the right.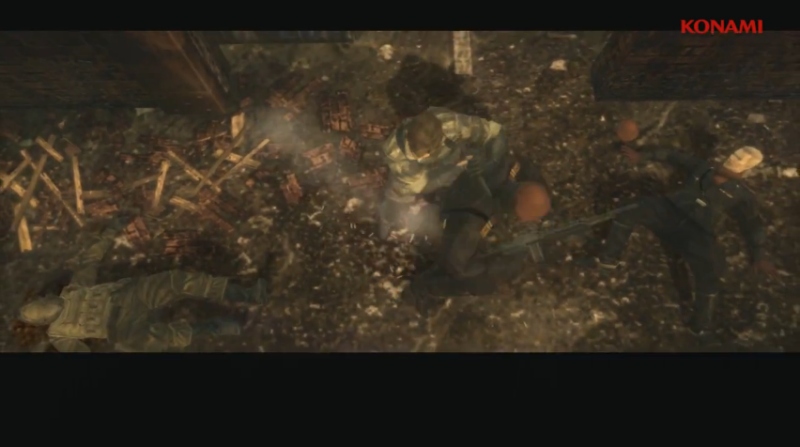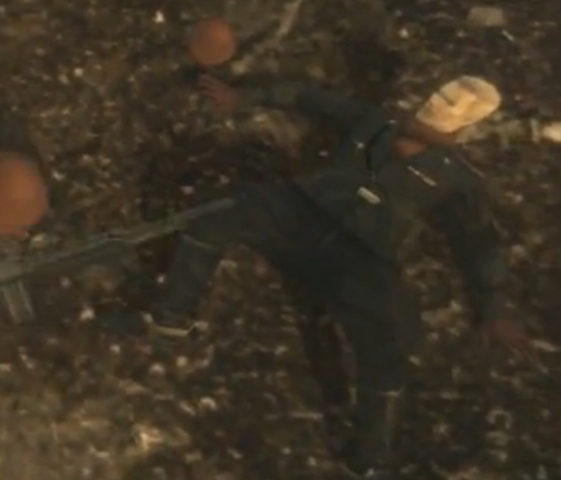 Something's weird about him, right? Look at his face. Look at his pose. Is he breakdancing? Or perhaps breakdancefighting? How was this shot composed in the original version? Like this: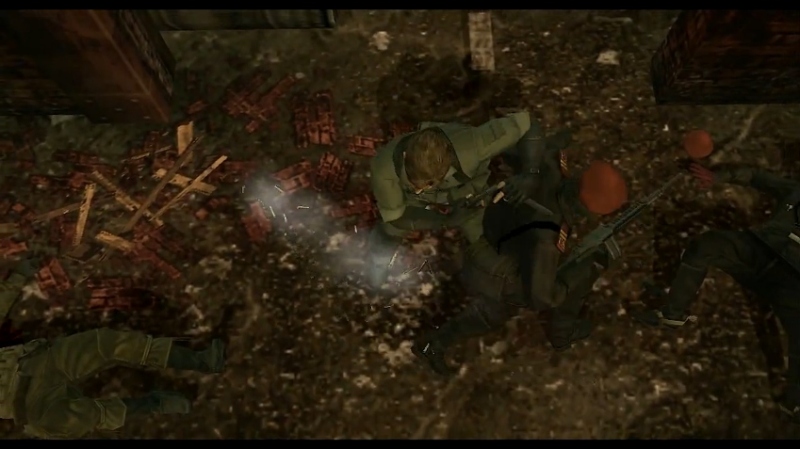 Ocelot is on the floor, but you don't see his face or much of his body. You can it watch it in this 720p feed captured from a PlayStation 2 emulator yourself at 5:12.


http://www.youtube.com/v/mp6M0jloPcU

I can also point out that "Super Widescreen" refers to a different aspect ratio, but the important issue here is not semantics but the reality that the cutscenes such as those in Snake Eater (which, I agree with Eyestone, are some of the best in the series) were shot in the original aspect ratio which should be somewhere between 16:8 and 16:9, hence the tiny letterboxing that would still be present if they did these cutscenes correctly.

As a result of this, we're going to see things that were never meant to be shown and the impact of some of the shots such as the one with Vamp and Fortune shown earlier is going to be nonexistent. It's just a shame that instead of admitting that this was the easiest method for BluePoint to render the cutscenes real-time in 720p 60fps, they're actually using the "it's not a bug but a feature" asspull.

SOURCE: Konami, MilkyAlien
---
---