Metal Gear News
MGS4 $60 million? "YOU LIE!"
Posted on February 25, 2010 11:29 pm
---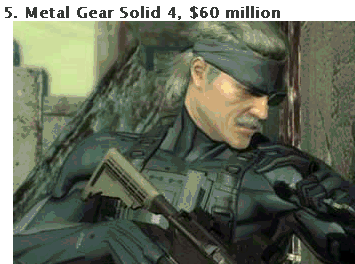 That's pretty much the summary.

A gaming blog by the name of Digital Battle released a list of "Top 10 most expensive video games budgets ever" which listed Metal Gear Solid 4: Guns of the Patriots at #5 with $60 million. A lot of the gaming press to prove that they are reliable sources copied and pasted this list as news.

Apparently it was bullshit and in the middle of his break from eating Reese's Pieces, Kojima Production's Kenichiro Imaizumi cried OBJECTION! on the official Kojima Productions Twitter (translated by andriasang):

"Recently in the news, it's been written that MGS4's development costs crossed [$55-78 million]. It didn't cost that much. If it did cost that much, it would have been multiplatform. But, of course, the data can't fit."

For avoiding PR bullshit and simply saying "LOL NO" to not only the bullshit article by Digital Battle (which at the time of this posting, still hasn't edited their article), but also to the long-lived debate regarding Guns of the Patriots coming to Xbox 360. For being flat out honest in 140 characters or less, I hereby declare Kenichiro Imaizumi as the official BADASS of Kojima Productions.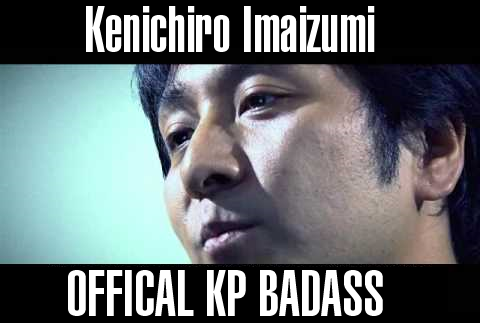 Don't fuck with Ken.

SOURCE: andriasang, @kojima_pro, Digital Battle
---
---

The Snake Soup
Fortified with Metal Gear goodness since 2003!
This website believes in freedom of speech; protecting speech one might not particularly like. While the site's content and images are somewhat harmless, there is some language parents and others might not approve of. If that's so, please go to another site. Most of our allies don't use such language. Another thing; a vast majority of Metal Gear games are either unrated, or rated "M" by the ESRB, for mainly violence, blood, and mild language. The staff of The 'Soup, or any affiliated parties are not responsible for your viewing actions. If you can't stand such content, get out and go to another site. Thank you for respecting our rights and beliefs as much as we respect yours.

Content on forums, though regulated, may contain highly offensive material. The opinions of our forum members do not particularly represent the views of Ravi Singh, The Snake Soup, it's staff, or any affiliated parties in general. Please read our forum rules before reading or posting on our forums.

This site looks grand at a resolution of 1280 x 1024 pixels. It still looks pretty damn good in 1024 x 768. It has been designed for Firefox 3.5, Internet Explorer 8, and Opera 9.