MGO3 Getting ESL Support for Online Tourney
11-18-2015, 02:26 AM
Post: #1
xX$0L1DBAK3Xx
Presented by Jeep™


Posts: 692
Joined: Apr 2012
Reputation: 5
MGO3 Getting ESL Support for Online Tourney
"Konami has partnered with ESL to create a tournament that they're calling the Metal Gear Online Global Championship.

Beginning December 1, players in each of the four included regions—North America, Latin America, Europe, and Asia/Australia—will be able to participate in weekly online tournaments.

Each month there's $1,000 USD available for each region, and the tournaments are due to run until the end of February, so that's a total of $12,000 in prize money overall."
Article:
http://www.pcgamer.com/metal-gear-online...ext-month/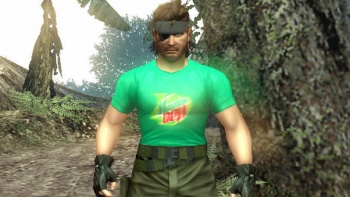 http://play.eslgaming.com/metalgearonline/
---
I jerk off to a zombie "teen" from a video game. But I don't think I'm a necrophiliac pedophile...
User(s) browsing this thread: 1 Guest(s)