« Back home
The First Handheld Metal Gear Game Could Have Been Shit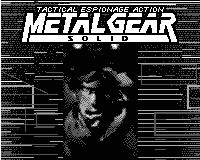 Something just doesn't look right about this…
Editorial by Ravi Singh, Posted on November 24, 2010
With the announcement of a Metal Gear Solid for the Nintendo 3DS at this year's E3, we see ourselves at the possibility of the first port or remake of a Metal Gear title on a handheld. The tech demo, titled Metal Gear Solid: Snake Eater 3D – The Naked Sample allowed for the interaction of the camera and was commented as being one of the best looking 3DS titles at Nintendo's booth. While it could end up being something entirely different, MGS3D being a 3D version of Snake Eater looks like it's going to be reality.
Fans are polarized over what could end up being either a great way to play a fan favorite on-the-go in 3D or a remake of a game that's hardly five years old to pay for Kojima's private jet rentals. If Snake Eater 3D does come into fruition, it won't be the first Metal Gear re-imagining for a handheld that was in development. Even before the release of the first handheld Metal Gear, the Game Boy Color exclusive Metal Gear: Ghost Babel (released as Metal Gear Solid outside of Japan), work was being done on Metal Gear Solid on the ill fated Tiger Game.com.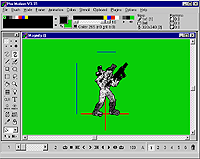 It was not uncommon for "screenshots" of Game.com games to simply be put together in a graphics editing program in order to create a false sense of hope in soon-to-be
victims
customers.
Little is actually known about this long lost canned title. There were screenshots given to the press but it is highly possible that these were actually mock-ups. It was likely to be related to 1998's Metal Gear Solid due to the title screen and the overall scenery of the screenshots, which depict Solid Snake in his sneaking suit hiding from Genome Soldiers in the Dock. Obviously this could not have been a port of the PlayStation classic, but definitely a retelling of sorts.
There are some key differences with the hypothetical Snake Eater 3D, though. MGS3D is to be developed by Kojima Productions. This "Metal Gear Solid" handheld title on the other hand was likely to be licensed to Tiger by Konami, as this was the case with every single Game.com title that was ever released. In other words, this would have been completely outsourced. It's almost similar in ways to the NES remake of Metal Gear, except even in this case, developer Ultra Games was actually an American subsidy of Konami. The Twin Snakes is a closer scenario, but developer Silicon Knights was still collaborating with, and indeed using materials such as the game engine itself, straight from Konami.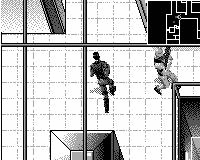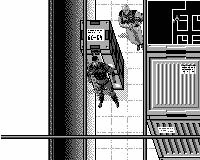 Don't be fooled by this. This be the work of Photoshop and if not, it probably played like shit anyways. You're better off buying a Nintendo and picking up a Snake's Revenge cartridge.
The graphics look decent considering the hardware, but the technical limits of the Game.com almost makes a SEGA Master System remake of Metal Gear Solid more plausible. Based on other Game.com titles, it seems reasonable to expect this title to have limited gameplay. The screenshots make the graphics look decent but they are deceptive, if even real at all. Low framerates and a very short assortment of sprites and backgrounds ruin the fluidity and variety of the graphics in action.
The Metal Gear Solid title for Game.com could have been an esteemed title, but the probability of it being depraved is far greater. In the end, it seemed like Konami was offered a check in exchange for licensing Tiger to create an MGS title and willingly accepted it. It was around 1997 when the Game.com was released, and Metal Gear Solid wouldn't be finished for a year. While Metal Gear–the NES remake–was a huge success, Konami probably didn't realize how big of a cash cow Hideo Kojima was working on, so they risked a bad handheld version.
Oh snap, Peace Walker just got told.
Compare this to over a decade later when Konami breaks off a movie deal with Sony due to a reluctance to employ a larger budget; Konami has a lot to lose if there was a bad Metal Gear film released as it could tarnish the image and reputation of the Metal Gear series. Or more recently, Metal Gear Arcade being delayed in order to make the 3D technology comparable to 2009's Avatar which revolutionized 3D film technology. The series certainly is not immune to cash milking and unnecessary titles, but it simply puts a smile on this fan's face knowing that we definitely will never see something like Metal Gear Solid on Game.com.
There are 5 comments in our discussion thread.
« Back home