Metal Gear News
Kojima says MGS3D is a remake from scratch
Posted on November 29, 2011 06:32 pm
---
Hideo Kojima talked about Metal Gear Solid: Snake Eater 3D. That alone is news, but there's more to it. In order to kind of make this game feel special, Kojima emphasized that it's not a "remaster" and that it's "remade from scratch" and "optimized for the 3DS." Considering that the end product will be Metal Gear Solid 3: Snake Eater with controls similar to Metal Gear Solid: Peace Walker and the ability to make camo out of your genitals, "remake" sounds like Kojima—Business Kojima, perhaps?—is stretching the truth a bit.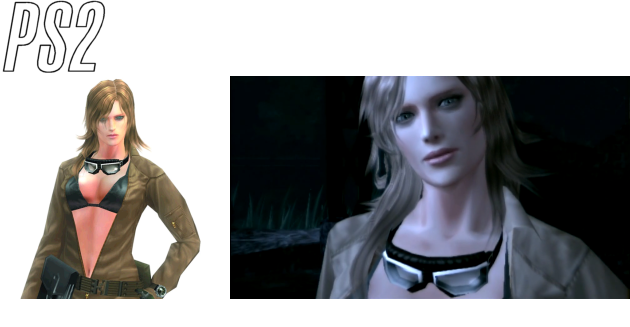 Or maybe this is Creative Kojima trying to make everyone get all philosophical and shit again. In a way, this brings up a question opposite in nature to Theseus' paradox: if a video game is remade by replacing some of it's parts, is it really a remake? If not, how much of the original game has to be changed in order to be accurately called a remake?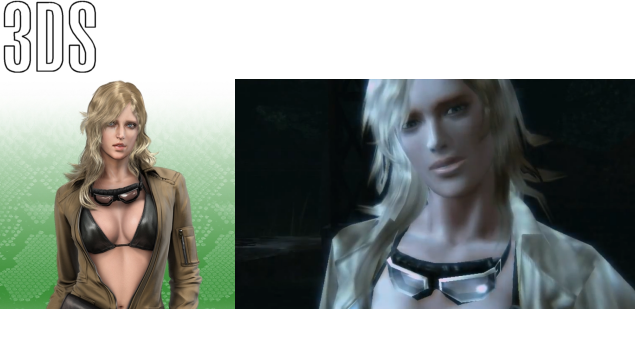 It's clear that Snake Eater 3D uses an entirely new game engine than the original Snake Eater did. The game assets such as audio and graphics seem to be the same though, with in-game rendering being the biggest, and at times worse (see Eva), change which deals with the game engine itself anyways. Is that enough for it to qualify as a remake though? What about the fact that they redid the 3D renders and are using them to promote the game? Is that remake material? It may seem like a simple "no" (or "yes") but some of us in the forums have been debating if the 16-bit versions of Snatcher constitute as remakes of the 8-bit original. Some say no, while some say yes. Maybe Kojima is just overhyping his product. Or maybe he's making us think. Probably not, but hey, it's nice to pretend that this is the case.

SOURCE: Siliconera, jdnation, Marc Laidlaw
---
---

The Snake Soup
Fortified with Metal Gear goodness since 2003!
This website believes in freedom of speech; protecting speech one might not particularly like. While the site's content and images are somewhat harmless, there is some language parents and others might not approve of. If that's so, please go to another site. Most of our allies don't use such language. Another thing; a vast majority of Metal Gear games are either unrated, or rated "M" by the ESRB, for mainly violence, blood, and mild language. The staff of The 'Soup, or any affiliated parties are not responsible for your viewing actions. If you can't stand such content, get out and go to another site. Thank you for respecting our rights and beliefs as much as we respect yours.

Content on forums, though regulated, may contain highly offensive material. The opinions of our forum members do not particularly represent the views of Ravi Singh, The Snake Soup, it's staff, or any affiliated parties in general. Please read our forum rules before reading or posting on our forums.

This site looks grand at a resolution of 1280 x 1024 pixels. It still looks pretty damn good in 1024 x 768. It has been designed for Firefox 3.5, Internet Explorer 8, and Opera 9.