Metal Gear News
TGS: MGS & Peace Walker HD Premium Packages announced
Posted on September 15, 2011 04:39 am
---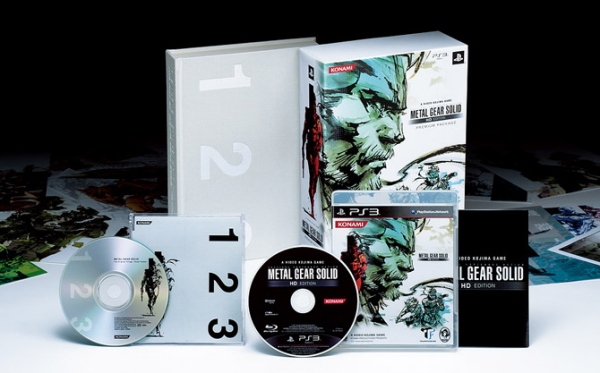 Let's face it, the box art for Metal Gear Solid HD Collection looks tacky as fuck. It's like buying a 3-in-one DVD at a bargain bin. The European PlayStation 3 version looks especially worse. Europe is getting an "Ultimate HD Collection" which, at least based on the mock-up, looks like a Macbook Pro or giant Zippo lighter. Japan is getting this "Premium Package" and man does it have fucking awesome box art.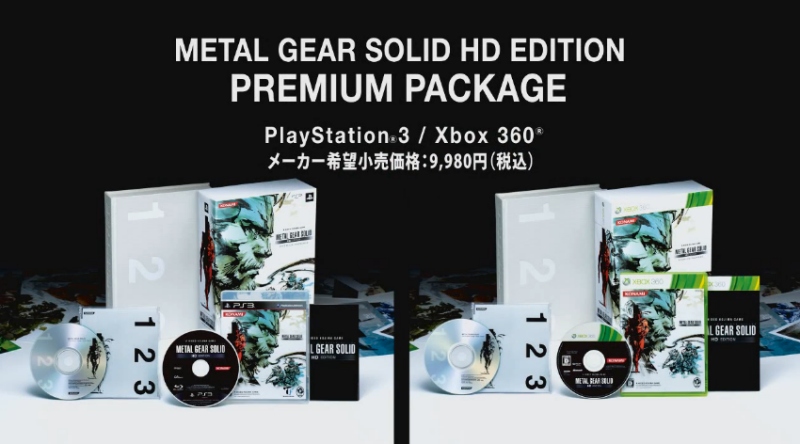 Seriously, I want it for the box art. The 450 page artbook? The soundtrack? Definitely nice since Metal Gear artwork and music is awesome but the box art itself looks far more classy than the shit we're getting.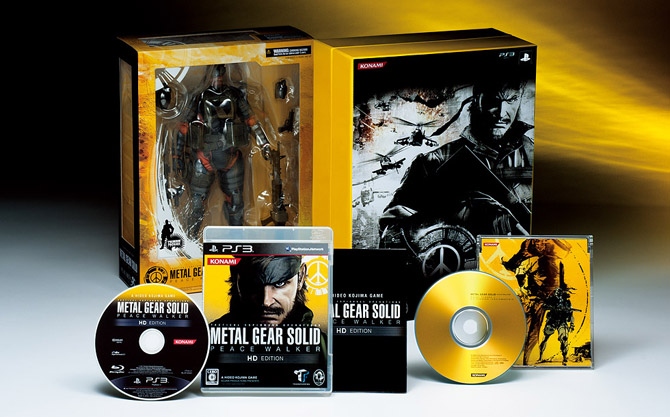 Peace Walker HD, which is being sold separately in Japan, is also getting a Premium Package but unlike the above, it simply sports the North American box art for the PlayStation Portable version which I personally did not care for. The Peace Walker Premium Package also includes a soundtrack but skips the artbook in favor of a PLAY ARTS KAI Snake figure.

The Premium Packages are also getting Konami Style editions which increases the price and throws more shit in. The Metal Gear Solid HD Edition gets Sons of Liberty and Snake Eater mugs while the Peace Walker HD Edition gets a Peace Walker mug and a PLAY ARTS KAI Kaz figure as well.

As of right now, we have no idea if this or anything like this will make it's way to the west. My heart hopes so, but my wallet does not.

SOURCE: Konami [1] [2]
---
---

The Snake Soup
Fortified with Metal Gear goodness since 2003!
This website believes in freedom of speech; protecting speech one might not particularly like. While the site's content and images are somewhat harmless, there is some language parents and others might not approve of. If that's so, please go to another site. Most of our allies don't use such language. Another thing; a vast majority of Metal Gear games are either unrated, or rated "M" by the ESRB, for mainly violence, blood, and mild language. The staff of The 'Soup, or any affiliated parties are not responsible for your viewing actions. If you can't stand such content, get out and go to another site. Thank you for respecting our rights and beliefs as much as we respect yours.

Content on forums, though regulated, may contain highly offensive material. The opinions of our forum members do not particularly represent the views of Ravi Singh, The Snake Soup, it's staff, or any affiliated parties in general. Please read our forum rules before reading or posting on our forums.

This site looks grand at a resolution of 1280 x 1024 pixels. It still looks pretty damn good in 1024 x 768. It has been designed for Firefox 3.5, Internet Explorer 8, and Opera 9.