Metal Gear News
Pre-E3: More details about Metal Gear Solid HD Collection
Posted on June 04, 2011 04:31 am
---
Mega64 revealed the Metal Gear Solid HD Collection last night but the details were somewhat scarce. Kojima Productions put up a website, but it was in Japanese and they just recently got the English version up. Let's take a look at what's interesting, along with some comments by Hideo Kojima via Twitter.

It looks like Yoshikazu Matsuhana is producing this release. You know, that guy who has strange taste in clothes. Wait a minute, he's responsible for the Peace Walker HD release, right? Wait, was he... that one guy who demonstrated Transfarring?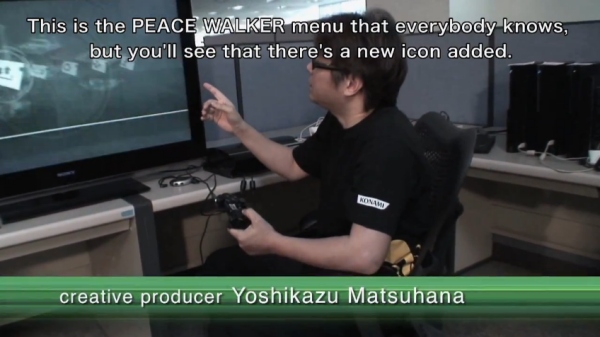 ...nah. Couldn't actually be him. The real Matsuhana would probably be wearing a purple hoodie he found in the Juniors section of a women's department store. This guy is clearly a conformist.

The HD re-releases of Metal Gear Solid 2: Sons of Liberty and Metal Gear Solid 3: Subsistence are being ported by Bluepoint Games, the same folks who brought to you the God of War Collection. They also are doing the Ico & Shadow of the Colossus Collection which I am personally excited for as I have never experienced them before. Kojima himself seems to vouch for their quality work.

"Texas company "Blue Point" who made the "God of War (HD) Collection" did the HD edition of MGS2 and MGS3. For this, the best quality of the HD version is ensured. MGS3 is 60 fps as well."

Snake Eater will now run at 60fps as opposed to 30fps? Oh my! However, the website only boasts 720p for Sons of Liberty and Snake Eater. I don't really care since I only own a 720p screen (a really small one, at that) but still, kind of sounds lacking. I wonder why they couldn't output at 1080p.

Some information (or lack of) also does not sit well with me. Let's look at this comparison shot, for example: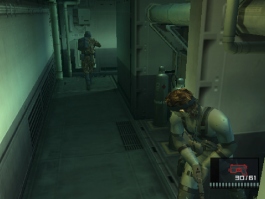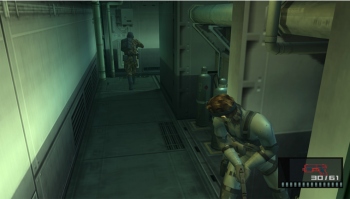 Now at first, this seems pretty cool. The HD Collection will not only render graphics at a higher resolution but it seems like some of the textures will be altered as well (if you look close enough, you can notice). It's also nice to see widescreen support without stretching the screen. Wait, something doesn't look right with the HD screenshot...





...why is the Weapon Icon stretched? It actually looks bad. In fact, it looks like they took the original 2D art, maybe brightened the white a bit... and then just stretched it out. What the fuck is the meaning of this? Wasn't it supposed to have redrawn 2D art, fonts, etc?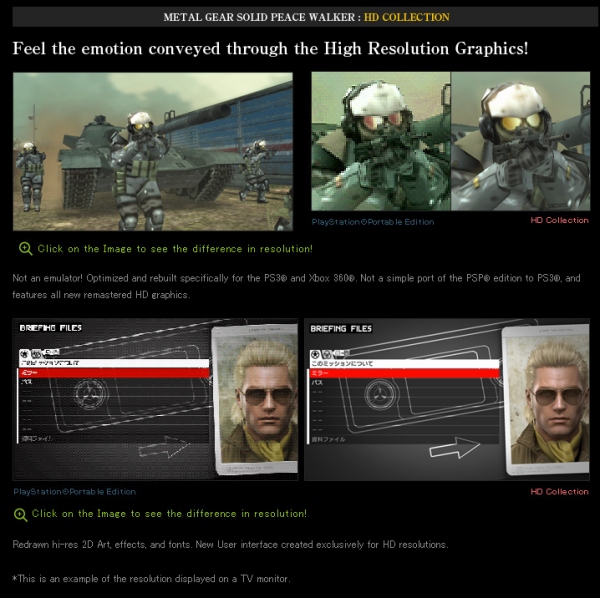 Oh no... is only Peace Walker going to have redrawn sprites, 2D art, fonts, etc? What about audio? Are they not doing anything about that? I see that Peace Walker is going to be able to be rendered in 1080p. Once again, I wonder why Sons of Liberty and Snake Eater will not get the same treatment? Wait... wait... are Trophies and Achievements only going to be for Peace Walker? For many, this is an outrage! Curious, I decide to look at the Japanese site to see if, at least, if their Metal Gear Solid HD Edition page (which does not include Peace Walker) mentions anything about any of this...





Okay, translating this through Google Translate gives me some gibberish about Trophies. No Achievements, but maybe they call them something else in Japanese, or, Google Translate fucked up. Well that's good. Anything else? Yeah, while the Japanese site confirms that the PlayStation 3 release for Metal Gear Solid HD Edition includes a download code for Metal Gear Solid from the PlayStation Store... only the Peace Walker PSP code will be available for both Japan and the west. I already downloaded Metal Gear Solid from the PlayStation Store, but that sucks that the Metal Gear Solid HD Collection doesn't have fucking Metal Gear Solid at all.

But going back to the redrawn sprites... I'm not sure what to think. On one hand, I think it's great to see Sons of Liberty and Snake Eater not only for PlayStation 3 (of which most models cannot run PlayStation 2 titles) but for Xbox 360 as well. On the other, I'm kind of let down by what seems to be, in Kojima Productions' own words, "a simple port." Yet, Bluepoint Games' God of War Collection seemed to have a nice and sharp HUD. Maybe what's on the website is a mock-up? That's what I'm hoping, especially since I already own the games, own a backwards compatible PlayStation 3, and don't care about trophies.

Speaking about Trophies, Kojima and KPN staff Jiroo Tsubuyaki suggested that those of us who already cleared Peace Walker and beat the game should start all over on the PlayStation 3 to get trophies because what we've already "achieved" cannot be gotten. This does bring up a question which Kojima did not address--does this mean that whatever it earned via Transfarring is lost?

I went through the rest of the site and Kojima's Tweets but only a little more information was found. Those of you who prefer to download your games are in luck. It seems like this will be available through the PlayStation Store and Xbox Live ARCADE. Kojima also said that the Subsistence version of Snake Eater will be in the HD Collection--this only confirms that the 3D camera from Subsistence will be included, not any of the extra content.

SOURCE: Kojima Productions E3 2011 Site, @HIDEO_KOJIMA_EN, andriasang [1] [2]
---
---