Metal Gear News
BREAKING NEWS: Hideo Kojima is Japanese!
Posted on October 28, 2010 04:52 am
---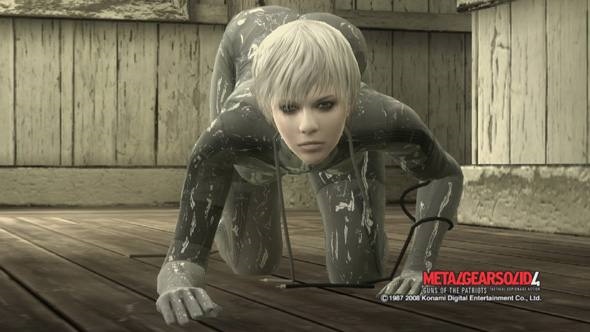 Hey, remember LOLCTOPUS from the Beauty and the Beast Unit in Metal Gear Solid 4: Guns of the Patriots? Well the South African actress who she is based on, Lyndall Jarvis, was on GameState's "Celebrity Co-op" discussing, well, video games. The host then asked her about Hideo Kojima.

"What was he like?"

"Honestly... Japanese."

I really do hope that when people are asked what I'm like, they don't just go, "Honestly... brown." Then again, knowing me, I would probably find that fucking hysterical.

Also, sort of related:

"I like the name Raven!"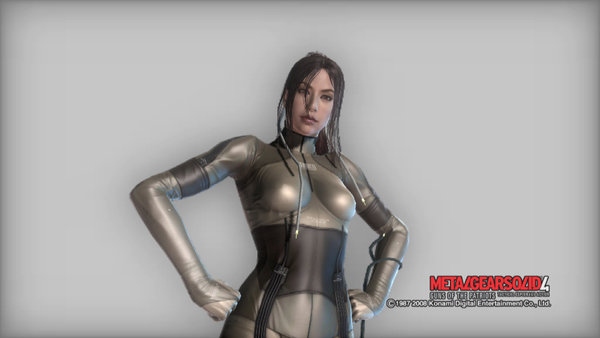 SOURCE: Zoopy, jdnation
---
---

The Snake Soup
Fortified with Metal Gear goodness since 2003!
This website believes in freedom of speech; protecting speech one might not particularly like. While the site's content and images are somewhat harmless, there is some language parents and others might not approve of. If that's so, please go to another site. Most of our allies don't use such language. Another thing; a vast majority of Metal Gear games are either unrated, or rated "M" by the ESRB, for mainly violence, blood, and mild language. The staff of The 'Soup, or any affiliated parties are not responsible for your viewing actions. If you can't stand such content, get out and go to another site. Thank you for respecting our rights and beliefs as much as we respect yours.

Content on forums, though regulated, may contain highly offensive material. The opinions of our forum members do not particularly represent the views of Ravi Singh, The Snake Soup, it's staff, or any affiliated parties in general. Please read our forum rules before reading or posting on our forums.

This site looks grand at a resolution of 1280 x 1024 pixels. It still looks pretty damn good in 1024 x 768. It has been designed for Firefox 3.5, Internet Explorer 8, and Opera 9.