Metal Gear News
Peace Walker - Kojima's new Famitsu Interview--You will cry!
Posted on April 24, 2010 06:43 pm
---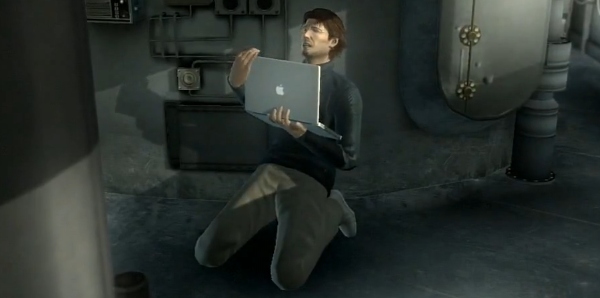 According to Hideo Kojima in an interview with Famitsu regarding Metal Gear Solid: Peace Walker:

There's really only about five "real" game developers in Japan. Other Japan developers cry...

There was so much content that despite delays they couldn't run quality-assurance on it all. Portable Ops haters cry...

Kojima subtly trolls Guns of the Patriots content... MGS4 fans cry...

Think you finished the game??? Well keep playing! A lot will happen after the end of the end... you will feel... The Sorrow!

Long ass briefings come on "cassettes." You can use your PSP as a Walkman to listen to the tapes while riding the bus. Sony remembers those days... Kaz Hirai remembers those days... Kaz Hirai cries...

Tactical Espionage Operations is in, Tactical Espionage Action is out... Orthodox Metalists cry... more than they already are!

Peace Walker's real inspiration all along was... Pokemon... if you weren't crying then, you're probably crying now!

Dual-layer UMD didn't have enough space, just like 50GB Blu-ray. [Editor's note: sort of] Tons of stuff was cut out in the end... Damnit I warned you about that shit! Now I am cry...

Kojima hopes you will rike it, because some of this stuff will find itself in future games... he also expect you to cry at the end of the game.

Kojima will be making more games to make you cry... David Cage cries...

SOURCE: 1up
---
---

The Snake Soup
Fortified with Metal Gear goodness since 2003!
This website believes in freedom of speech; protecting speech one might not particularly like. While the site's content and images are somewhat harmless, there is some language parents and others might not approve of. If that's so, please go to another site. Most of our allies don't use such language. Another thing; a vast majority of Metal Gear games are either unrated, or rated "M" by the ESRB, for mainly violence, blood, and mild language. The staff of The 'Soup, or any affiliated parties are not responsible for your viewing actions. If you can't stand such content, get out and go to another site. Thank you for respecting our rights and beliefs as much as we respect yours.

Content on forums, though regulated, may contain highly offensive material. The opinions of our forum members do not particularly represent the views of Ravi Singh, The Snake Soup, it's staff, or any affiliated parties in general. Please read our forum rules before reading or posting on our forums.

This site looks grand at a resolution of 1280 x 1024 pixels. It still looks pretty damn good in 1024 x 768. It has been designed for Firefox 3.5, Internet Explorer 8, and Opera 9.