Metal Gear News
MGO - Meme Expansion: An Asian, fingerbangan, and such
Posted on October 02, 2008 08:14 am
---
Holy shit, people are still playing Magnesium Oxide? Wow.

In an effort to bring more people in as well as bring people who left back in, Konami will... release a coupla maps and playable characters and not implement the PSN system in favor of the flawed KONAMI ID system that even Kojima does not riek.

Still, if you're still playing then I'm sure you'll be willing to throw down $15 or however much this shit will cost. Of course, that all depends on if Konami even wants your filthy money. Assuming that nothing has changed since the shitstorm over the Gene Expansion months ago: Unlike PSN, Konami only takes two types of credit cards from select countries. Yeah, not even Tina Fey can get this shit. Oh, what's that, Kuwait? You want to play as a character who's appearance was more useless than the SIGNAL INTERCEPTOR? Too bad. Not like it matters, I mean, who the fuck in Kuwait has even heard about this Em Gee Oh, right?

Details are slim regarding this expansion. A bad scan of Famitsu has been showing up everywhere and from that we can tell what will be thrown in. Since it's in Japanese, I'll just make up some shit to go along with it.

NEW CHARACTERS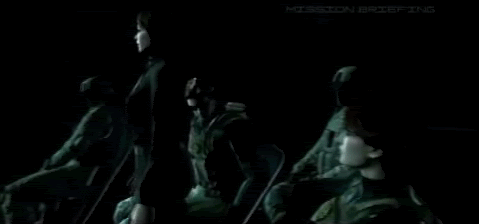 Mei Ling - Playing as her will get the other Metal Gear Online virgins to constantly ask you if you are a girl Eye Arr Ell and if so, invite you to join their clan. That and Akiba from the Gene Expansion might try to touch your ass, despite having superior ass available to him anyways.



Liquid Ocelot - Playing as him allows you to shake your fist and inject yourself with random shit. Using the Konami Code allows Liquid Ocelot to fingerbangbang you every night. Saying ACTIVATE IT on your Bluetooth headset will get everyone else to either go "LOL" or "OLD JOKE IS OLD" depending on when you manage to get this fucking expansion in the first place.

NEW MAPS; These are Japanese titles so I guess they're subject to change:



Sunset Silo - The sun is setting, but wait a fucking second there cowboy--that's not a fucking silo. What.



Forest Firefight - This scan fucking sucks, all I see is green. Probably takes place in a random suburb in Southern California. Then again, like Sunset Silo, the screens of Firest Firefight lack fire and fighting. What x2.



Winter Warehouse - Actually, the title pretty much summarizes this. Where the fuck is my Shadow Moses?

More details will probably be announced once again in Japanese. When the fuck is the Tokyo Game Show this year? Oh shit, October 9-12?

SOURCE: JunkerHQ, Space Cowboy
---
---